Why Wood?
The wood tie is the backbone of the North American Railway System.  
Wood ties make up more than 95% of the ties in North American track and with good reason. All competing products have faced the same challenge. How to act like wood.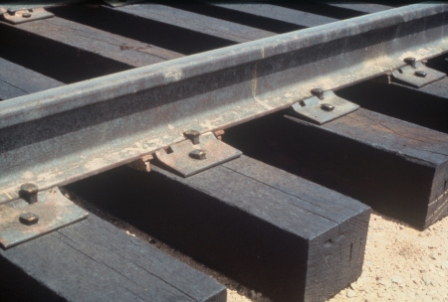 Wood is a natural, sustainable resource that produces hundreds of thousands of jobs each year in North America. Wood has the natural flexibility that is perfectly suited for the loads running on railroad tracks every day. 
Wood ties are engineered to perform under heavy load conditions. The durability of the wood tie means lower costs for railroads.
In the world of Precision Scheduled Railroading, having a proven and versatile product allows crews to spend less time maintaining track. That means more time for freight to move ensuring greater profitability for the railroads and timely delivery of goods.
Scientists are continually researching new and innovative treatments and methods to extend the service life of the most economical and most reliable tie on the market. 
From start to finish, every tie has a home. From class I and short line railroads installing new ties or reusing ties, to landscaping, to ties at the end of life incinerated to create electricity, there is no waste.  
To learn more about why wood ties are the ideal choice, please contact our office using any of the platforms linked on the bottom of your screen.
Wood is:
Reliable

Dependable

Renewable

Recyclable

Innovative